India for years has been known for its complex legal and regulatory framework. For any business to achieve its goals in the Indian market it is important to be aware of the regulatory laws and the practices that have evolved over decades of administrative and judicial precedents. Strategic and timely advise plays a crucial role in ensuring efficient corporate governance and business planning.
Regulatory at L&S
Lakshmikumaran & Sridharan (L&S) has a team of professionals from diverse backgrounds, which includes seasoned litigators, jurists, technologists and chartered accountants to service clients across sectors. Our unique combination of experts bring together expertise in the field of law along with finance and technology, making the team capable of advising on all aspects of regulatory laws.
The L&S team has been engaged by domestic and foreign entities, in Indian proceedings before various Commissions, Committees, Tribunals as well as judicial fora like High Courts and the Supreme Court.
With years of experience, in-depth knowledge of local laws and regulations and multi-jurisdictional capabilities, the team works out effective and creative solutions for a plethora of regulatory and compliance issues.
The attorneys have represented clients in various industry sectors including pharmaceuticals, electronics & telecommunication, biotechnology, broadcasting, seed industry, automobile, medical devices, real estate, infrastructure, and heavy engineering amongst others.
Food
The Indian food industry has emerged as a significant sector both for Indian and foreign markets over the years. While the domestic food industry is booming due to its immense potential for value addition within the food processing industry, India is increasing its contribution to world food trade every year. However, the sudden spurt in growth of this sector had also led to inconsistent standards that required addressal. India enacted the Food Safety and Standards Act, 2006 ("the FSS Act") to regulate this area. The law has increased the purview of the regulator from checking adulteration to maintenance of desired scientific standards and hygiene practices. More comprehensive regulations have now been brought in, to keep an eye on various aspects of food business. The responsibility to develop standards and hygiene practices lies with single statutory body i.e., the Food Safety and Standards Authority of India (FSSAI). The duty to implement such regulations is on the state level food authorities headed by Commissioner of Food Safety.
Lakshmikumaran & Sridharan has a team of professionals with end-to-end knowledge of the food chain and the changing regulatory environment which is crucial in mitigating risks and responding to day-to-day challenges. L&S professionals are adept in providing hands-on practical advice and litigation support.
The team provides assistance on the following:
---
Regulatory and contractual aspects of food business
---
Compliance review
Product review
Business and manufacturing approvals
Packaging & labelling practices
List of ingredients and additives used
Health/nutritional claim
Packaging
---
Risk Assessment and legal advice relating to risk mitigation
---
Food recall issues, consumer complaints, queries/notices received from the food authorities
---
Consumer Protection
---
Industry Updates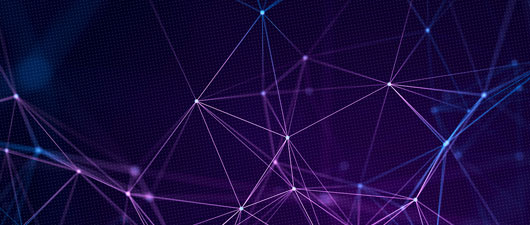 L&S INSIGHTS
Digital India Act: Evolving clarity & challenges
27 March 2023